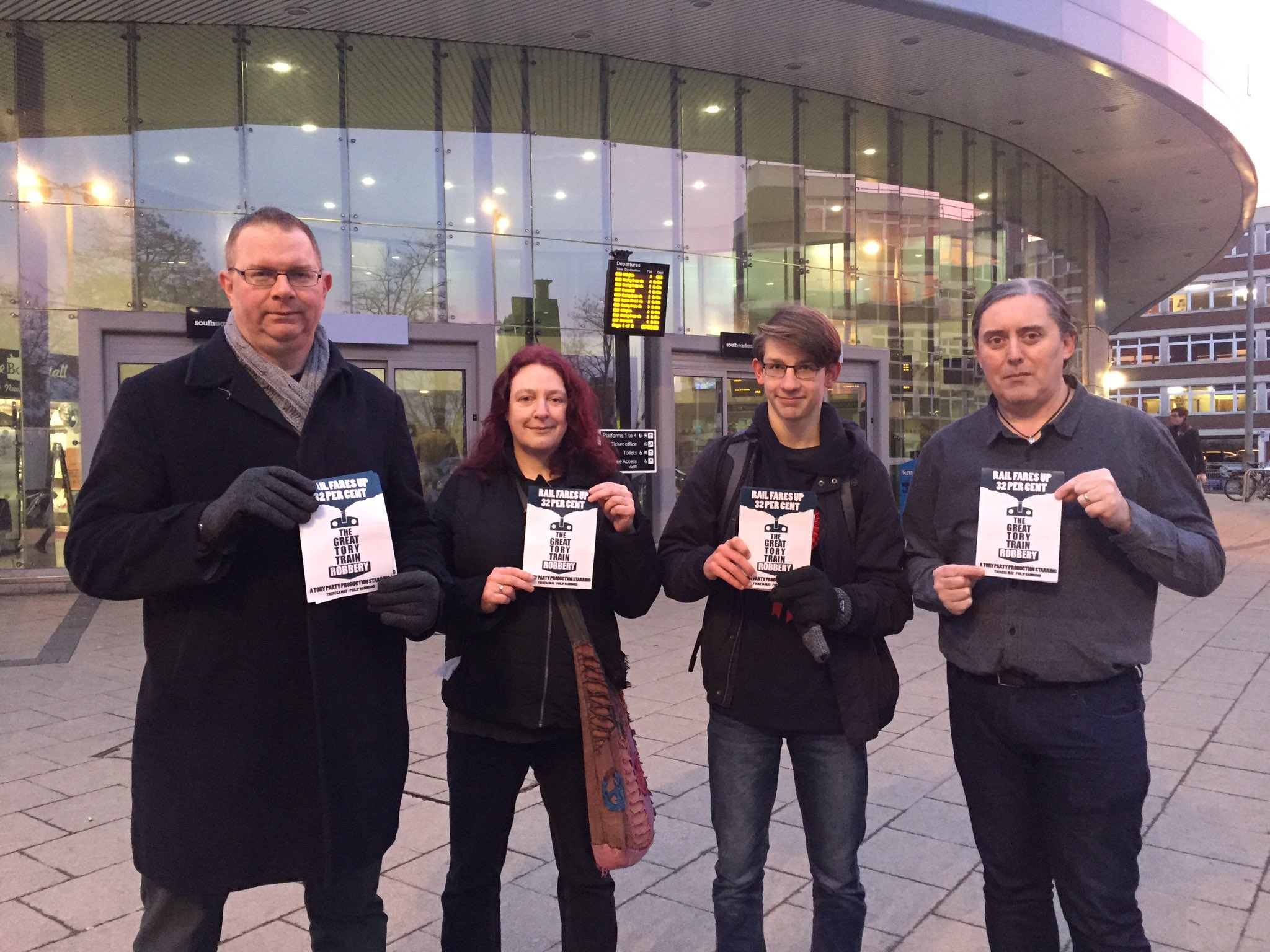 Dartford Labour Party this morning joined protests up and down the country against the Tories Great Train Robbery, as commuters went back to work facing an 3.6% hike in fares, the highest rise in five years​.
Speaking to commuters outside Dartford station this morning, the message was clear – passengers are fed up with paying outrageous increases in fares, while services continue to be unreliable and promised investment has been cancelled. People in Dartford want to see a railway run for the many, not the few.
The price of a annual season ticket from Dartford to London including travel on the London Underground now costs over £3000.
Leader of the Labour Group on Dartford Council, Councillor Jonathon Hawkes said;
"The great Tory train robbery is making it more and more expensive for people in Dartford to get to work. Under the Tories, we have the most expensive fares in Europe –since the Tories came to power, fares have gone up 32% - twice as fast as wages. The government is failing to stand up for ordinary passengers in Dartford.

People want a railway that operates in the interests of the many, not the few. That's why Labour will bring our railways back into public ownership which will lead to more reliable services, capped fares and more investment."
The photo at the top of this page shows Councillors Jonathon Hawkes and Mark Maddison, together with Labour activists Claire Pearce and Joshua Grills outside Dartford station this morning.